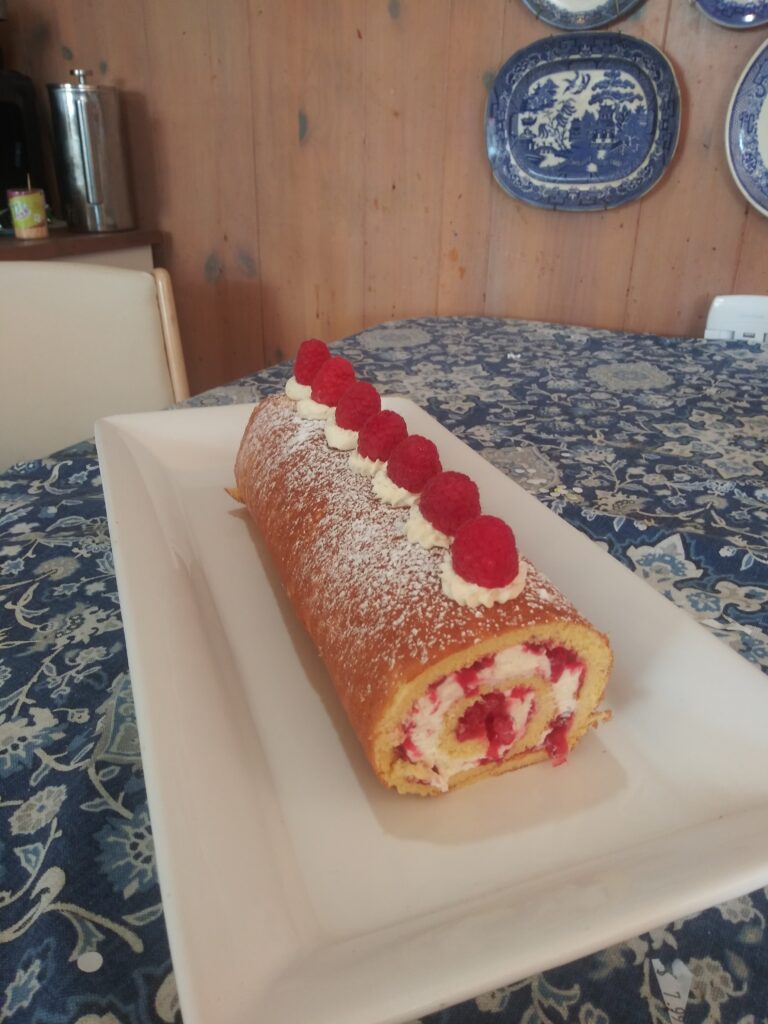 Like many American Anglophiles, I watch the Great British Baking Show. I began several years ago when it first came to Netflix. My youngest daughter and I are avid fans. They're all so sweet to each other, they make beautiful things, and we love the goofy British humor.
But I'm not much of a baker myself. Cookies, yes, pies at Thanksgiving(so many pies!), birthday cakes. That's my usual repetoire. But when we saw the Swiss Roll episode, I knew I had to get busy.
It was easier than I thought, we had a lot of fun making it, and since then, we've made a few more. All laid at the feet of the GBBS.
This is my latest one, and it may become a tradition. I had a large amount of cranberry sauce left over from Thanksgiving. There are no longer extra kids to help us eat it up, but I had still made the regular amount.
Introducing the Cranberry-Raspberry Vanilla Swiss Roll. I think it is my favorite one so far. I tried a chocolate one for New Year's but it turned out too squishy. (Not that that stopped us from enjoying it.) Another winner: Tiramisu Swiss Roll.
What are your favorite flavors?