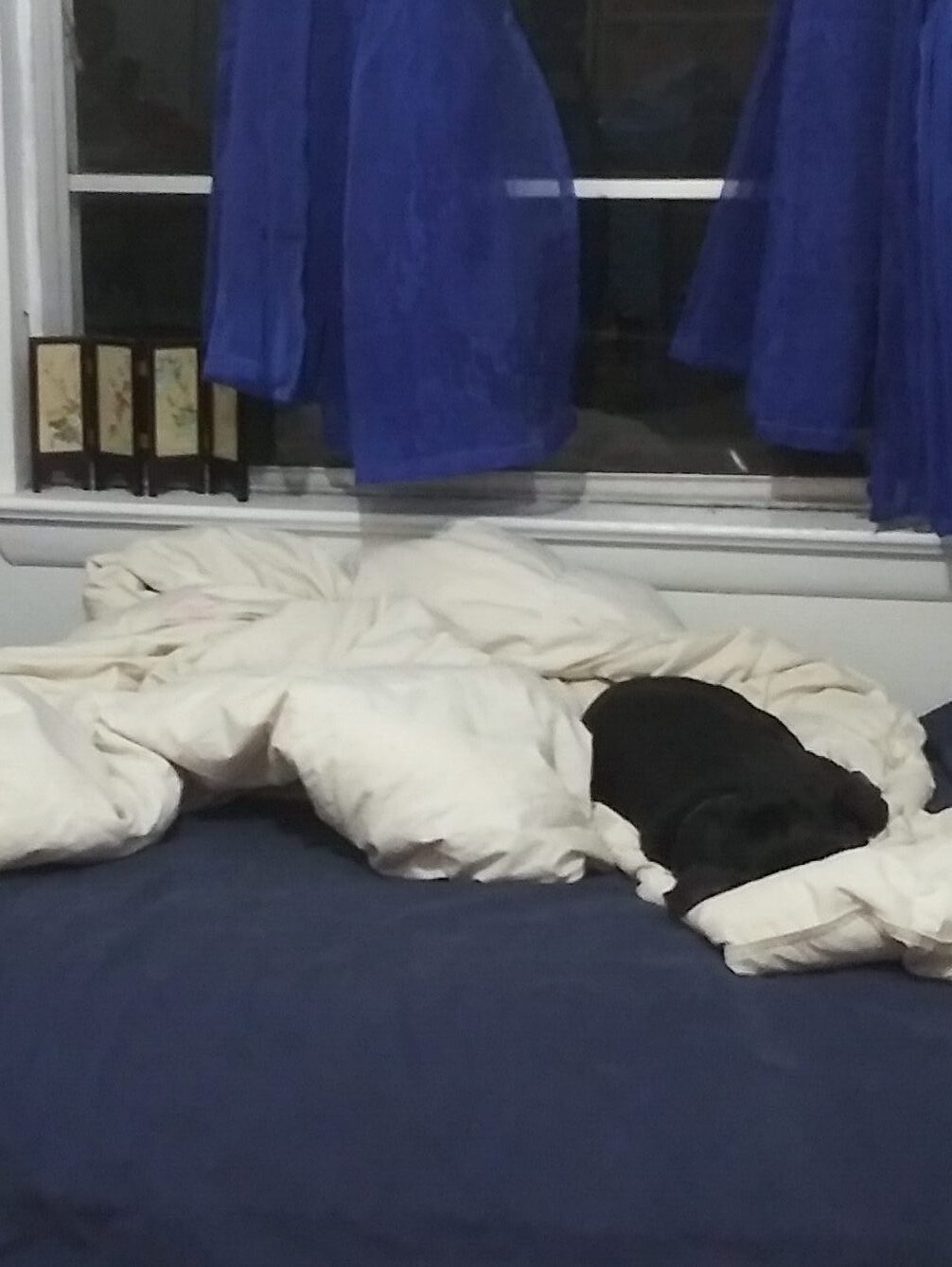 I use an app called Book Report to view my sales numbers from Amazon. One cool feature is that it updates as people are reading pages(in KindleUnlimited), so I can see that people are reading my books in (almost) real time.
And I've noticed I have quite a few readers who read late at night.
I imagine them on their lunch break for an overnight shift, or reading while they are on the bus going home. Maybe while drinking some tea as they unwind from a long shift.
Maybe they are by themselves, or maybe they cuddle up to a loved one when they are ready to close their eyes. (That's one of our dogs, Salem, cozying on the guest bed while I did some late night sewing!)
Whichever it is, I hope my stories are taking you away from your present day world, and, when it is time to go back, dropping you off refreshed.
Happy reading!