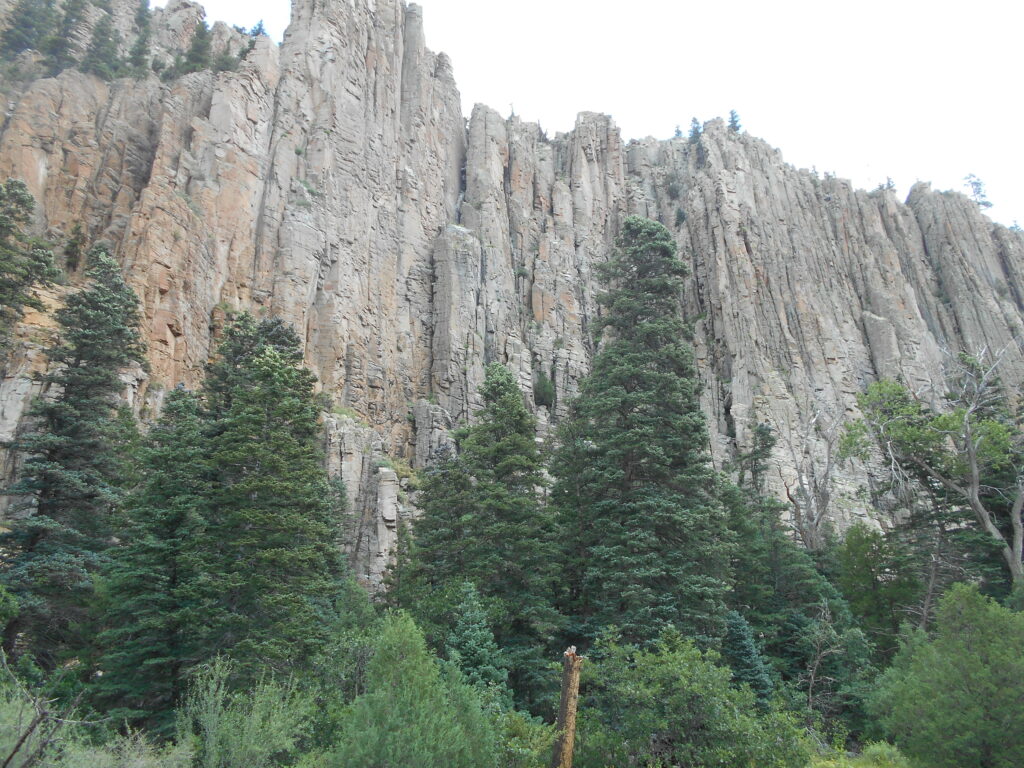 My husband loves to go mountain biking, so for his birthday this year we went to Angel Fire Resort in New Mexico. During the last hour of our drive there, this was the sight we saw as we came around a corner. I was gasping with its splendor.
There's a creek that flows at the base of it, switching positions with the road along its length. We got out and stood by the water, looking up. There were cars passing to and fro behind us, and in front of us, this amazing spectacle of nature. I think I will remember this sight for the rest of my life, it was so richly beautiful.
At the resort my husband went biking, and I wrote and quilted while he was off being active. Then we sat in the hot tub together, and went out for dinner each night. It was really nice! We haven't had a vacation like that in a loooong time!
And we saw prairie dogs! How did I not know they were so cute?